We're living through hard times, to say at least. As a result of social distancing, car rentals, car dealers and body shops have to rethink how they are going to manage payments and save the business. This has been especially widespread in tourism-related space. Many businesses closed their doors in the wake of recent government announcements and restrictions.
These changes have led to an almost crucial need for rental business owners to shift their payments and operations totally online.  And as more and more car rentals start to move to online reservations and payments, they need to have a tool that will ensure for them and their clients secure and fast tool to manage their payment-related operations.
How Online Payment Gateway Can Benefit Your Rental Business?
Virtual POS or Online Payments allow car rental business owners to manage charges, deposit, and other rental operations.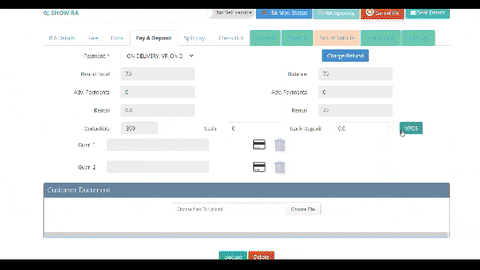 The benefits of Online Payment Integration Includes:
Being able to do deposits, charges, authorizations, and pre-authorizations directly inside the rental.
Secure Payments, as Ingenico stores the card data and not your company.
Being able to refund in a couple of minutes after the vehicle came back without damages.
About Ingenico
Ingenico provides smart, trusted, and secure solutions to empower commerce across all channels: in-store, online and on mobile. Ingenico Group has led the payment industry for more than 30 years to become the global leader in seamless payment. This means that that you can expect non-cash payments from travel agencies, ticketing kiosks, the web or via sales.
How it works with MyRent
The experience for your customer is completely seamless. You can receive payments, make authorizations, pre-authorizations, deposits and tokenize the credit card of your customer directly in MyRent environment. Ingenico integration will appear in MyRent while you are making rental agreement, with the green button "VPOS" where after filling the card with the customer you are able to make operations such as deposit, charge, authorization and pre-authorisation, as well as reimbursement of the amount. Important benefit is that for security reason, while you have integration with Ingenico, the credit card data of the customer will not be saved in the system. This means, transaction will be registered inside the system but you will not be able to manage data of the credit card, this information will be managed by Ingenico.
Conclusion:
We don't know how long this "new normal" will last, but MyRent is here to help. With these 100 % online payment integrations, you have the option for you to shift your business operations online.